Travel
SCHEDULING FLIGHTS
We are handling Friday/Sunday festivities a bit untraditionally in an effort to get more one-on-one time with each of you (and your kids)!
FRIDAY FAMILY DINNER
If you are kin to either Kathleen or Brian, please join us at a family-only dinner Friday at 6pm. All children are welcome. Please RSVP and find details under the "Our Wedding: Other Events" tab on this site.
SUNDAY FRIENDS BRUNCH
If you are a friend of Kathleen or Brian's, please join us at a friends-only brunch Sunday 11am-3pm. All children are welcome. Please RSVP and find details under the "Our Wedding: Other Events" tab.
BURBANK BOB HOPE AIRPORT
LAX may have cheaper flights. But Burbank airport will have a shorter, cheaper drive to the area where our wedding functions will be. Also, because Burbank airport is smaller and less crowded, it is quicker. "It's the Greyhound to the skies!" as Brian says.
Things to Do
Our Favorite Parks!!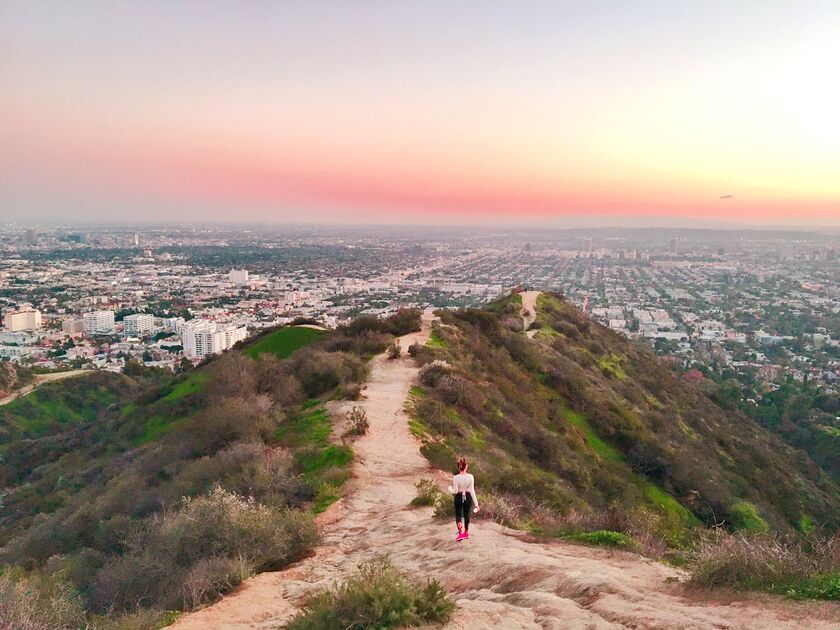 First off, many of you are probably thinking BEACH! It is California, after all. Our wedding, hotel block and all of that, though, is definitively East Side, which is far from the beach. But if it's beach or bust for you, rent a car and walk the Venice canals and boardwalk for all the hubbub—street performers, funky shops, bike-riding, etc. For more tranquil beauty, go to our favorite "secret beach," several miles north in Malibu; it's called Carbon Beach and is public.
If you don't want to drive as far west, the quintessential Los Angeles hike is Runyon Canyon in the Hollywood Hills. It offers panoramic views of all of LA—including the Hollywood sign, the Griffith Observatory, the downtown skyline, and even the ocean, if it's a clear day! Runyon is also a great people-watching/eaves-dropping hike, as every walk of life goes up and down the hill, including celebrities. Last time Brian went, he literally ran into director Paul Thomas Anderson. Note: This is a lightly strenuous hike, and you should enter on Fuller Ave, but it's hard to find parking so a Lyft is best!
Barnsdall Park in Los Feliz provides similar panoramic views, and you park at the top of the hill so there's no hiking. There's a Frank Lloyd Wright-designed house up there called Hollyhock House. While it's beautiful from the outside, it's definitely worth paying for a cheap, quick inside tour.
Last but not least, Echo Park Lake is our home turf and is full of urban charm, complete with large lake lotus flowers, palm trees, Mexican corn on the cob, and downtown skyline views. Take an easy stroll around the lake and then head to one of our favorite bookstores/cafes, Stories, for a light lunch or read.
ART!!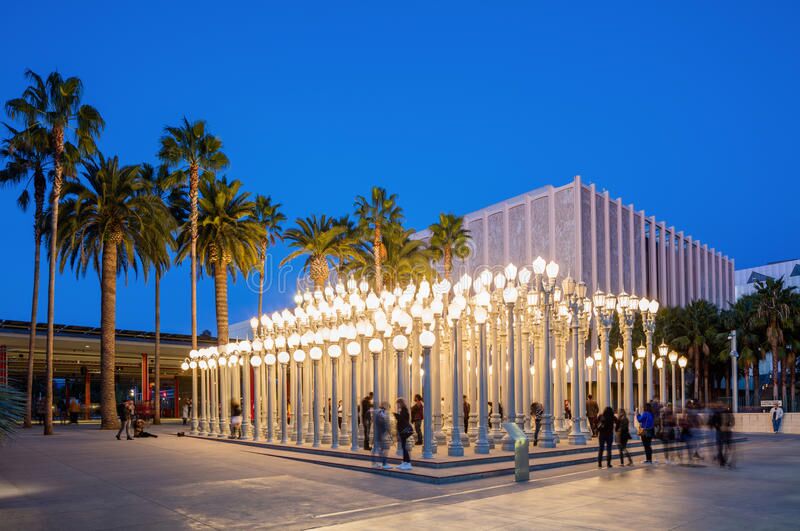 If you want to see some art, LACMA is the best art museum in Los Angeles. It's large so check out the current exhibitions before the permanent collection. MOCA downtown (two locations) is smaller but also wonderful. We have to admit that we are not big fans of The Broad but that is also downtown and features pieces by Jeff Koons and Takashi Murakami, if that's more your jam (it's free, but you have to book a time slot well in advance).
Pasadena and Highland Park, Though!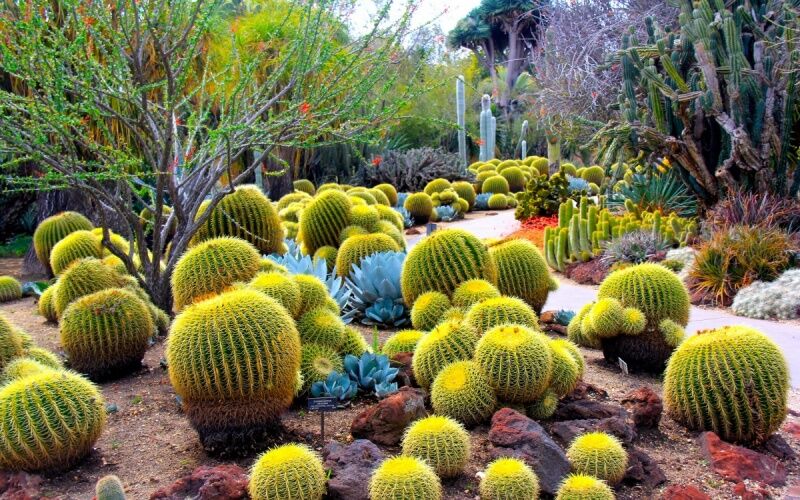 But let's get down to brass tacks. Our wedding festivities will be in the LA neighborhood of Highland Park, and our hotel is next door in Pasadena (where Kathleen grew up). Our main recommendation for Pasadena is Huntington Gardens, which is a massive garden that has plants from all over the world. It's beautifully maintained and curated. Hot tip: You may want to grab a map at the entrance and review it over lunch and wine on the main dining patio overlooking the grounds. Don't miss the desert garden and Japanese garden!
As for Highland Park, it was recently dubbed the trendiest neighborhood in the country, so there are groovy bars, coffee shops, and eateries everywhere you look (especially on Figueroa Ave, also York Ave). Start by Googling Highland Park Bowl and then get lost on Yelp, y'all!
Guest Accommodations
The Westin Pasadena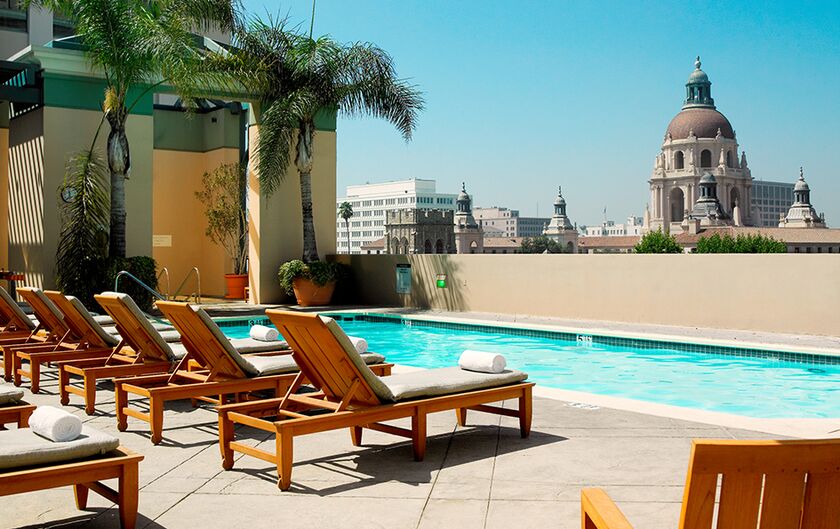 191 N. Los Robles Ave., Pasadena, CA 91101

This is our main hotel, and it is lovely. We have a room block for our guests, but space is limited so we recommend booking sooner rather than later. Our guests can obtain a $199 group rate by calling the hotel's reservation department at 866-837-4181 and mentioning the Formo/Miles wedding. The special group rate will be available until May 22nd. Alternatively, you can book your room online by visiting the following link:
https://www.starwoodmeeting.co...
If you stay here, we recommend taking a short walk from the hotel through the colorful courtyard behind it to Pasadena City Hall. Also, across the street from the hotel, check out the Fuller Seminary's beautiful, small block of historic houses for a little more Pasadena flavor.
Hotel Constance Pasadena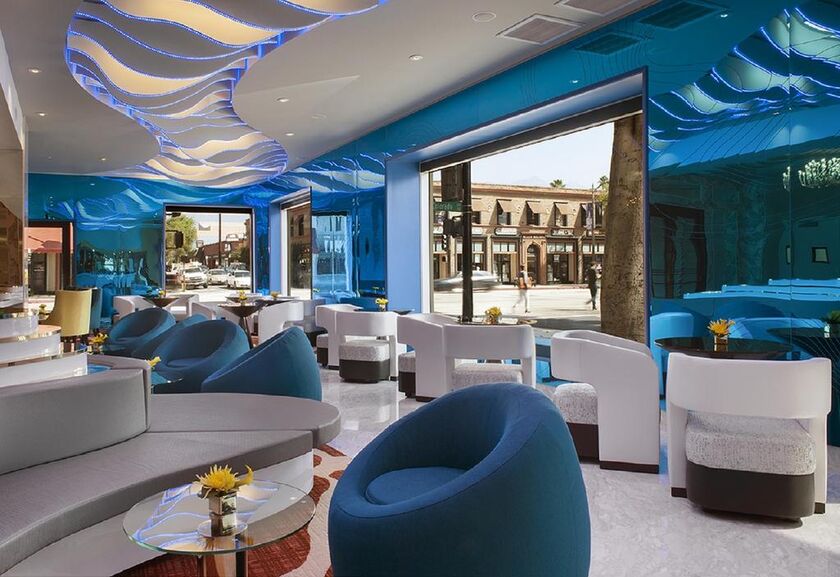 928 E. Colorado Blvd., Pasadena, CA 91106

This is our backup hotel, in case you aren't able to get a room at the Westin. Our guests can obtain a $178 group rate by calling the hotel at 626-898-7900 and mentioning the Formo/Miles wedding. The special group rate will be available until May 21st. Alternatively, you can book your room online by visiting the following link:
http://bit.ly/MilesFormoWedding2018